Location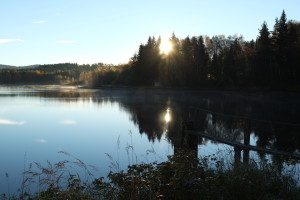 Country House Palasovna is a smart location when traveling in the Southern Bohemia of the Czech Republic. It's also an economical choice if you travel travel in Germany – around the area of Passau – or Northern Austria. A great option for a pension or camping!
Skiing
The Czech slopes are just minutes away by car, and the German slopes just an hour's ride.
Near by the house
A typical Czech meal in a friendly atmosphere? The village of Libínské Sedlo – just a beautiful two kilometer walk from the farm – has three good restaurants with internet connection. And from the village you can climb up the Libín Hill, where you'll find a lookout tower (Czech Wikipedia page), sauna and a bar. Here's a live webcam view to the house from the opposite hill.
Nature paths
In this map you'll see the easy-to-follow "blue" and "yellow" nature paths that you can follow for your hikes: mapy.cz/s/eAAO. Install mapy.cz application, free of charge, on your iPhone or Android phone to enjoy the detailed offline maps of the Czech Republic.
In South Bohemia
There's a lot to do around here. Kudy z nudy, a website from Czech Tourism, lists things happening around Southern Bohemia area. As the site is in Czech language, you may want to use this translated version.