Accommodation for the ones looking for peaceful atmosphere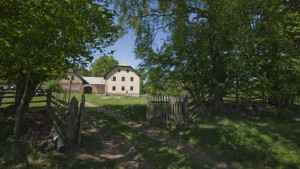 Country House Palasovna is a privately owned short term Czech holiday rental farm on Albrechtovice hill in Šumava – Southern Bohemia – 9 kilometers south from the town of Prachatice. We offer an inexpensive self-catered apartment at the farm building for groups up to 6 people (up to 10 in some cases). Why rent a cottage when you can rent a farm!
We're open summer and winter. Booking required by mail or phone.
Bookmark us for your future vacation plans by liking our Facebook page.
Capacity
We rent a traditional apartment in a house with a living room, kitchen, bathroom and two bedrooms with 2 double and 2 single beds.
Bathroom, kitchen and heating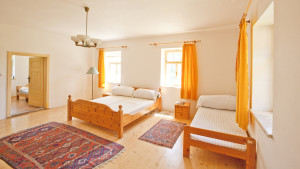 Bathroom, kitchen as well as all the floors have been renovated in the recent years. The kitch
en is equipped with running hot water, a gas cooker, refrigerator, microwave oven, water boiler and all the equipment for cooking. Living room
and bedroom has got a heating with a wood-burning stove. The flat also has some electric heaters, but during the colder season the rooms are mainly wood heated.
A living farm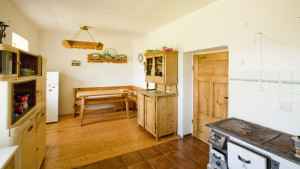 All around the year you'll enjoy the beautiful nature surrounding the farm. At the farm we have some 50 sheep wondering around the fields.
Pets
You're welcome to stay with your family, friends and pets. Here you have all the room and time you need to enjoy your holidays with your pets.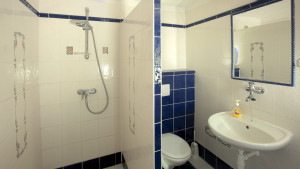 Bonfire
We have a place for a campfire right outside of the house. That's also a great place to spot all those stars you never see in the city.
Internet connection
We unfortunately don't offer internet connection at the farm. The near-by village, Libínské Sedlo, has restaurants with WiFi available. You can also purchase an inexpensive prepaid SIM card with internet connection to your mobile device right at the airport.